ENDPOINT - TOWER DEFENSE
WELCOME TO A CYBER SECURITY CRASH COURSE LIKE NO OTHER!
Heads up! do to the absurdly cool visuals - the load times can vary

Play along to a Cyber inspired soundtrack, with full point and click controls, and Tron like inspired visuals, all done in under 15 days for the Cyber Security Game Jam. With three main missions ready, that cover a huge amount of topics on user safety, while also posing a fun challenge.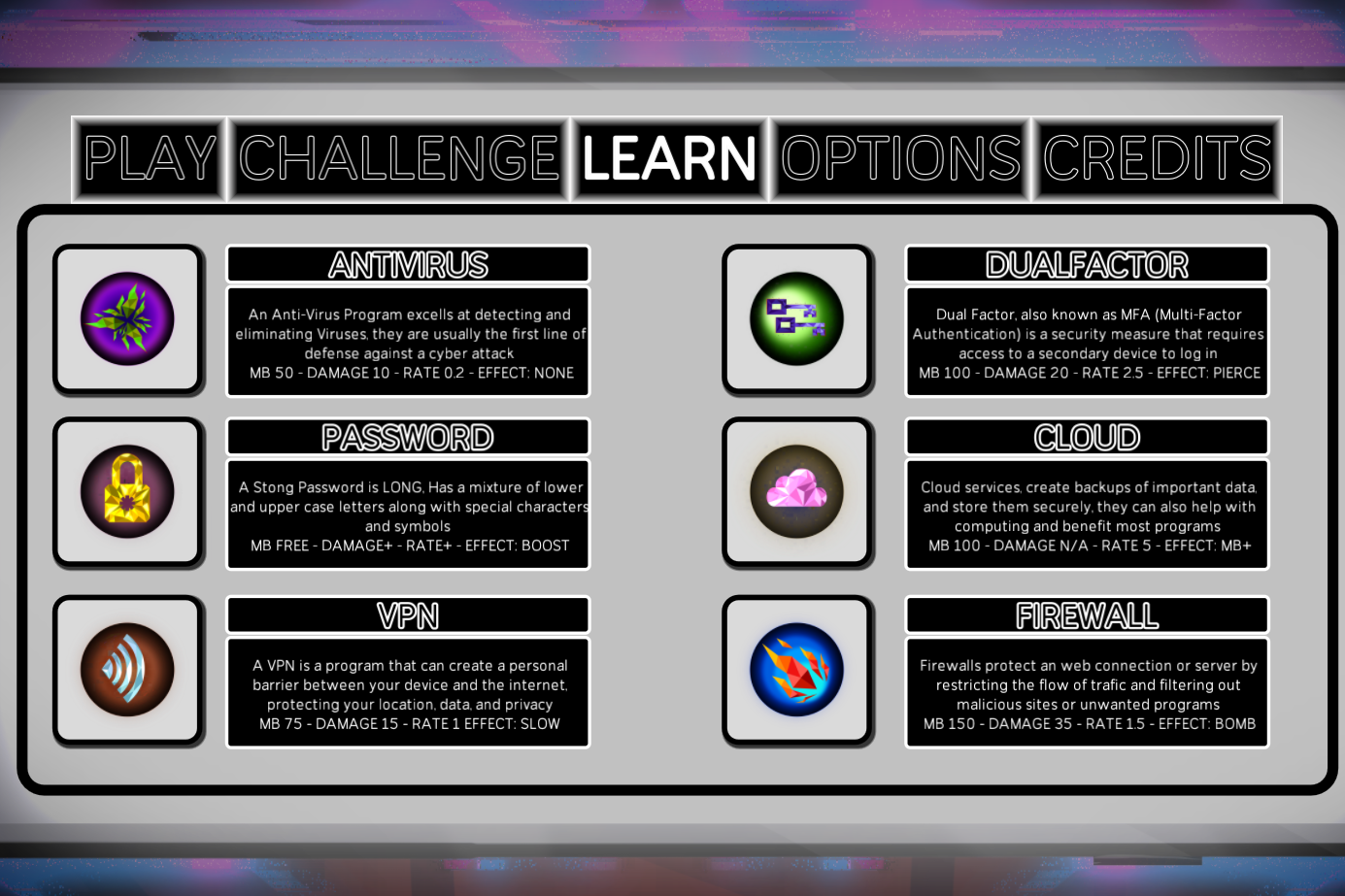 There are Challenge levels coming soon! They had to be delayed unfortunately.